SUPPLY CHAIN GOLD SUITE
Made to order for the supplier who must have complete and up-to-the-minute supply chain knowledge NOW.
This 5-day course is the gold standard of supply chain knowledge. It  covers all aspects of supply chain and contains up-to-the-minute information.
Learn every aspect of today's supply chain, starting with an in-depth class about successfully finding your way through Walmart's navigation system today and working through lessons on OTIF, NOVA, and SQEP. You'll have all the information you need to meet expectations about fulfillment and replenishment — and you'll avoid penalties by doing things correctly!
Who should take this training:
One-man-bands, those new to Walmart or supply chain, managers in small or mid-size supplier businesses, suppliers who want to update their knowledge, suppliers who want to learn from experts.
NOTE: 8th & Walton classes are exclusively for Walmart suppliers; only a supplier who works directly with Walmart may register.
NOTE FOR NEW WALMART SUPPLIERS: In order to produce valid reports, your company should be shipping to Walmart prior to taking this class. Since our classes do not use dummy data, if you are not shipping to Walmart, you will have no data with which to produce reports.
Day One:
How to Navigate Walmart's Supply Chain
It's a morning rich with valuable information: SQEP and defects, fines, and invoicing; ASN shipping (Advance Ship Notification); FIXit; packaging, labeling, and shipping; requirements for pallets and bagged items when shipping to Walmart; DC types; when/when not to do a Lead Time Audit, Freight Factor, how to find the root cause of out of stocks, TSCP.
Day Two:
Forecasting & Replenishment — With Retail Link® Data
A day packed with much needed information — Replenishment overview; demand forecast; fulfillment best practices; Optimization and Economic Order Quantity (EOQ); truck load optimization; how to work well with Walmart's replenishment team; how to create and use these reports: Supply Plan Item, Supply Plan Item/DC, and Out of Stock Root Cause Dashboard; introduction to NOVA. You'll end the day tired but confident. You can do this!
Day Three:
OTIF 2023
Find out about the importance of OTIF and how to meet Walmart's OTIF goals and expectations. You'll also learn the details of arrival compliance; difference between system-generated and manual orders; penalties and timing of charges; roles and responsibilities for Walmart and for suppliers; OTIF Scorecard and three valuable reports; e-commerce and OTIF; TSCP; OTIF Checklist and OTIF Action Plan; flowcharts to fix MABD and Fill Rate Issues.
Day Four:
SQEP Seminar
This is geared for suppliers who need to understand the impact of SQEP on their business today. In this seminar, you'll learn how to minimize SQEP penalties and how to maximize your profits. You'll learn the important SQEP fundamentals and find out its changes and additions this year. It's all covered —  ASN, FIXit, CPP, High Radius, and more.
You'll also have time to ask questions and get answers from an expert on SQEP, an expert who has your best interests at heart.
Day Five:
How to Use NOVA
In one morning, you will learn how to access, utilize, and optimize this essential tool. You'll find out how to set up single POs and how to save time by setting up mass POs as well as how to edit and cancel a PO. All of this allows you to get it right the first time — and avoid an unnecessary fine.
THIS SUITE IS 5 CLASSES.
EACH IS A LIVE ZOOM MEETING WITH A MAXIMUM OF 10 PARTICIPANTS/INSTRUCTOR.
DAY TWO RUNS 9:00 A.M. TO 4:30 P.M. CENTRAL TIME.
THE OTHER FOUR CLASSES RUN 9:00 A.M. TO 12:30 P.M. CENTRAL TIME.
CONTACT US IF YOU HAVE QUESTIONS OR WISH TO CUSTOMIZE YOUR CLASS DATES.

PRICE: $2,556
YOU WILL SAVE $284 BY PURCHASING THE SUITE INSTEAD OF INDIVIDUAL CLASSES
Registration closes at 3 P.M. Central Time on the last business day prior to the first class in the suite. Please register using your supplier email address.
Requirements
Each student must register; one participant per registration.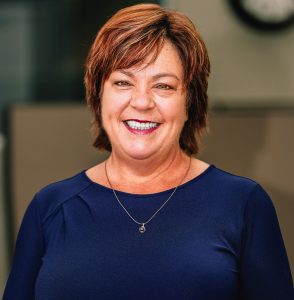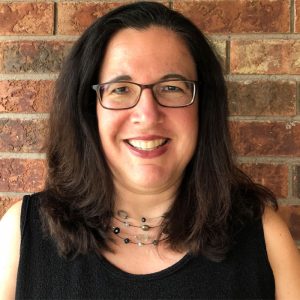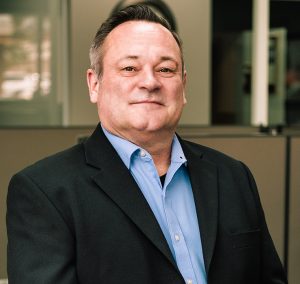 Lori Carter has had a remarkable breadth of experience in her 28 year retail career. It began at Walmart and Sam's Club where she became a Retail Link® analyst and replenishment specialist. As a supplier and working on behalf of suppliers, Lori has managed e-commerce accounts, analyzed data, improved OTIF scores and resolved transportation issues. Lori also serves as an administrator of the Walmart Supplier Support Group on FaceBook. Here she answers suppliers' questions, an experience that has given her a deep understanding of the current needs of the Walmart supplier.
Heather Reid worked for Walmart Canada for 22 years prior to joining Canada's 8th & Walton in 2016. While at Walmart, she organized and facilitated its Retail Link® and various system-training programs for both internal and external Walmart customers. She also facilitated a four-day supplier training session on a bi-weekly basis, teaching over 2,000 suppliers. She has a vast knowledge of Replenishment (GRS) and is an expert in Retail Link® and in Accounting for both Walmart Canada and Walmart US. In addition to her deep knowledge of retail systems, Heather is an extraordinary teacher. She holds a diploma in Human Resources, Marketing, and Accounting and has held the Canadian Human Resource Leader (CHRL) designation.

Joel Graham is a seasoned leader with 34 years of retail experience, 28 of them with Walmart and Sam's Club. He led the Sam's Club UPC/Item File Team for 10 years and worked in Walmart's buying, replenishment, and operations areas as well as in its frozen, candy, HBA, OTC, pets, and dry grocery categories. An expert facilitator and advisor with over 15 years of presentation experience, Joel's specialties include item file creation and management; packaging; accounting; compliance, including WERCS and factory disclosure; GTIN/GS1/Data Sync/GDSN; and all aspects of Retail Link®, DSS reporting, supply chain, and e-commerce.