RETAIL LINK®/ OMNICHANNEL SUITE
Need to hit the ground running? In just 3-½ days, you will master Retail Link® and learn how to create reports accurately and quickly — over two dozen brick-and-mortar reports and 5 Walmart.com reports.
Save $235 by purchasing this suite instead of individual classes.
Learn Retail Link® and omnichannel basics correctly from the start. You'll avoid frustration and errors and start off by consistently producing accurate reports — for both brick-and-mortar and Walmart.com.
With the insights provided by the 38 reports you'll learn in this training suite, you'll have a clear and consistent understanding of all your sales and inventory — both in-store and online. Seasoned experts who maintain up-to-the-minute class content will teach you and guide you every step of the way.
Who should take this training:
Those new to Walmart or new to a position in which they manage product sales and inventory; those who are preparing for the omnichannel world; those who wish to learn the correct DSS processes; analysts; managers and executives in small or midsize supplier businesses.
Who should take this training: One-man-bands, those new to Walmart or supply chain, managers in small or mid-size supplier businesses.
NOTES: Content for these classes is revised frequently — whenever changes or updates occur.
8th & Walton classes are exclusively for Walmart suppliers; only a supplier who works directly with Walmart may register.
If you are a broker interested in our Retail Link® classes, email [email protected].
NOTE FOR NEW WALMART SUPPLIERS: In order to produce valid reports, your company should be shipping to Walmart prior to taking this class. Since our classes do not use dummy data, if you are not shipping to Walmart, you will have no data with which to produce reports.
Day One:
Retail Link® 1: Basics
Settings for Excel

How to make your way around Retail Link®

Retail Link® basic navigation

How the homepage is set up

How to maximize the Walmart homepage

Decision Support

Step-by-step to creating and retrieving a query

How to interpret and use its most important scorecards and reports
The Supplier Performance Scorecard

The Quick Item Information Report

The Company Summary Report

The Store Detail Report

Where dotcom reports are located
How to get more out of Retail Link® immediately

How to customize your dashboard

How to best use its important apps and docs

How to save time and reduce frustration

Meet SQEP, FIXit, NOVA, Aspen, Transportation Supply Chain Portal
Help with accounting

The Accounting Scorecard, APIS, APDP

How to create a dispute

Supplier Self-Service
Day Two:
Retail Link® 2: Intermediate DSS
How to use Retail Link® Decision Support – New

Homepage review

When to use Store Detail

How to select the data that will be shown in a report

Why the order of column selection is important

DSS shortcut to math calculations

How to make a report specific to your needs

How to develop a report specific to a store, warehouse or trait

How to work with time frames on queries
How to create and retrieve 11 valuable reports:

Sales by Item

Current Instock and Pipeline

Stores Out and Nothing in Pipeline

Returns to Sales Comparison

Item 52 Week Forecast

Supply Plan by Order Date

Supply Plan by Receive Date

Markdown Event

13 Week Sales

Sales Year Over Year

What Sells With My Item
Day Three:
Retail Link® 3: Advanced DSS
Top and Bottom Store Ranking and the 80/20 ruleHow to run a sell-thru on your promo items3 reports to help pinpoint your outs
POS Qty by Day

Days Out Last Week

POS Qty by Day by Store
How to see your inventory in the Walmart warehouseHow to compare your forecast to your salesHow to find out which/how many stores will be on a new modularHow to look at forecast for an item by storeHow to identify most out of stock issues3 Market Basket reports
What Sells With My Item

Purchase Quantity

Purchase Frequency
Organizing reports and developing a plan
Communicating with Walmart
Day Four:
Walmart.com Reports
How to navigate Walmart.com successfully
Why Walmart.com templates in DSS are critically important
How to create, pull and analyze Walmart.com reports

Sales Summary

Inventory Summary

eCommerce OTIF Details

FC In-stock Visibility

eCom Supply Plan

Channels of delivery for US dotcom
PLUS: Sales Summary Report with valuable attributes

THIS SUITE IS FOUR CLASSES.
EACH IS A LIVE ZOOM MEETING WITH A MAXIMUM OF 10 PARTICIPANTS/INSTRUCTOR.
DAYS ONE, TWO, AND THREE RUN 9:00 A.M. TO 4:30 P.M. CENTRAL TIME. DAY FOUR RUNS 9:00 A.M TO NOON CENTRAL TIME.

PRICE: $2,110
YOU WILL SAVE $235 BY PURCHASING THE SUITE INSTEAD OF INDIVIDUAL CLASSES
Registration closes at 3 P.M. Central Time on the last business day prior to the first class in the suite. Please use your supplier email address to register.
Requirements
Each student must register; one participant per registration.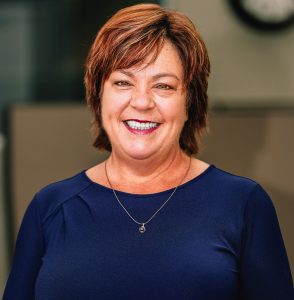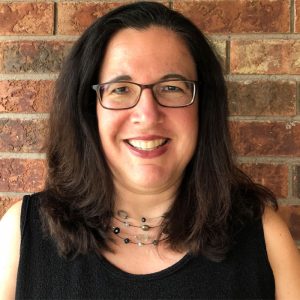 Lori Carter has had a remarkable breadth of experience in her 24 year retail career. It began at Walmart and Sam's Club where she became a Retail Link® analyst and replenishment specialist. As a supplier and working on behalf of suppliers, Lori has managed e-commerce accounts, analyzed data, improved OTIF scores, and resolved transportation issues. Lori also serves as an administrator of the Walmart Supplier Support Group on FaceBook. Here she answers suppliers' questions, an experience that has given her a deep understanding of the current needs of the Walmart supplier.
Heather Reid worked for Walmart Canada for 22 years prior to joining Canada's 8th & Walton in 2016. While at Walmart, she organized and facilitated its Retail Link® and various system-training programs for both internal and external Walmart customers. She also facilitated a four-day supplier training session on a bi-weekly basis, teaching over 2,000 suppliers. She has a vast knowledge of Replenishment (GRS) and is an expert in Retail Link® and in Accounting for both Walmart Canada and Walmart US. In addition to her deep knowledge of retail systems, Heather is an extraordinary teacher. She holds a diploma in Human Resources, Marketing, and Accounting and has held the Canadian Human Resource Leader (CHRL) designation.
The suite was great! Lori and Heather added a huge amount of reports to my repertoire, and helped me figure out which ones to run daily, weekly, etc. Navigating Decision Support and Walmart.com reports is much easier now. Also, the suite I took a few weeks ago, Item 360, was very helpful as well. Just having Joel break down everything and showing how to effectively use the website, as well as the tools it offers, was extremely useful.
- Anna - 12/6/22 Customer Service & Sales