RETAIL LINK® 3:
ADVANCED DECISION SUPPORT (DSS)
Add depth to your knowledge of decision support and richness to your Retail Link® insights. This translates to greater profitability for your brand, greater readiness for Luminate, and greater confidence for you.
Harvest more Retail Link® data by learning new queries and discovering additional value in familiar reports. As you capitalize more fully on Retail Link®, you will gain greater competence in your reporting, improve your productivity, and uncover new insights and interpretations.
Who should take this Retail Link® class:
Analysts wanting a deeper understanding of Retail Link® data, product managers, those preparing for Luminate.
NOTES:
Content for this class is revised frequently — whenever changes or updates occur.
8th & Walton classes are exclusively for Walmart suppliers; only a supplier who works directly with Walmart may register.
If you are a broker interested in our Retail Link® classes, email [email protected].
All reports in this class are for brick-and-mortar not dotcom. For dotcom reports, register for Walmart.com Reports.

Top and Bottom Store Ranking and the 80/20 rule
How to run a sell-thru on your promo items
3 reports to help pinpoint your outs
POS Qty by Day

Days Out Last Week

POS Qty by Day by Store
How to see your inventory in the Walmart warehouse
How to compare your forecast to your sales
How to find out which/how many stores will be on a new modular
How to look at forecast for an item by store
How to identify most of your out of stock issues
What these 3 Market Basket reports mean to your business
What Sells With My Item

Purchase Quantity

Purchase Frequency
Organizing your reports and developing a plan

Communicating with Walmart
THIS CLASS RUNS FROM 9:00 A.M. TO 4:30 P.M. CENTRAL TIME.
IT IS A LIVE ZOOM MEETING WITH A MAXIMUM OF 10 PARTICIPANTS/INSTRUCTOR.
PRICE: $650
SAVE 10% WHEN YOU PURCHASE 3 CLASSES AT ONE TIME.
Registration closes at 3 P.M. Central Time on the last business day prior to the class.
Requirements
Each student must register; one participant per registration.
NOTE FOR NEW WALMART SUPPLIERS: In order to produce valid reports, your company should be shipping to Walmart prior to taking this class. Since our classes do not use dummy data, if you are not shipping to Walmart, you will have no data with which to produce reports.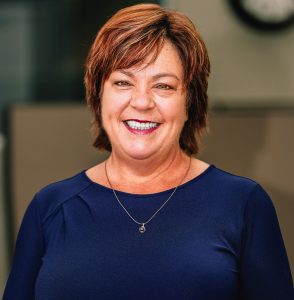 Lori Carter has had a remarkable breadth of experience in her 24 year retail career. It began at Walmart and Sam's Club where she became a Retail Link® analyst and replenishment specialist. As a supplier and working on behalf of suppliers, Lori has managed e-commerce accounts, analyzed data, improved OTIF scores and resolved transportation issues. Lori also serves as an administrator of the Walmart Supplier Support Group on FaceBook. Here she answers suppliers' questions, an experience that has given her a deep understanding of the current needs of the Walmart supplier.
I was trained for Walmart.com, Retail Link 2, and Retail Link 3. I got to know many tricks and techniques that can help me build my reports better and help me make decisions faster. Great work by Lori and Heather on answering my doubts and helping me get trained.
- Listrin - 8/4/22 Sr. Data Analyst
I had a great experience. The instructors were engaging and interesting. I learned a lot of things during the training and look forward to my next training!
- Taryn - 9/2/21 Walmart, Customer Development
Lori is a great trainer. She was patient and thorough. I signed up for this training because I did not feel confident in a system of which I am supposed to be an expert user, and came out feeling very confident with a lot of new ideas on how I can improve company understanding and practices of Walmart data reporting. Well worth it, Thank you!
- Hannah - 7/22/21 Sr. Sales Analyst