ITEM 360
SUITE
In three mornings of training, you'll learn the entire Walmart item management process — starting with a correct set up for an item and ending with the best practices for making the most of your listings.
Save $195 by purchasing this suite instead of the individual classes.
Get it right the first time. That is the mantra for item creation. Our experts show you the ins and outs so you start off with accurate entries. Then you'll learn the best ways to maintain your listings correctly and enhance your item files in meaningful ways.
Who should take this class:
Those new to item creation, those doing hands-on item creation, managers dealing with item management, accountants, product managers.
NOTES:
8th & Walton classes are exclusively for Walmart suppliers; only a supplier who works directly with Walmart may register.
The content of these classes is revised frequently — whenever changes or updates occur.
NOTE FOR NEW WALMART SUPPLIERS: In order to produce valid reports, your company should be shipping to Walmart prior to taking this class. Since our classes do not use dummy data, if you are not shipping to Walmart, you will have no data with which to produce reports.
Day One:
Item 360 – 1: Introduction to Item Creation

GDSN & Data Synchronization
GTINs and UPCs

Structures and types: 1D barcodes and 2D barcodes

Governance and use of authentic GTINs
GDSN & Data Synchronization
GDSN defined

The purpose of GDSN
1 World Sync

EPC: Electronic Product Code
RFID: Radio Frequency Identification
What it is

Its purpose and use
Packaging

Packaging hierarchy

The importance of accuracy

Interchangeable terms
WERCS (Worldwide Environmental Regulatory Compliance Solutions)
Products that are subject to a chemical review process

Why this is required
Day Two:
Item 360 – 2:
Item Creation Basics

How to set up items in Item 360

Overview of Item 360 and recent changes

Its dashboard and navigational page

Examples of error messages

How to complete spec forms properly

Requirements for both child and parent assortment items

Tips for uploading spreadsheets

Common problems and their solutions
How to —

Propose new items


Build Multibox items (dotcom only)

Build single items

Build mass items

Build shipper items

Build DSV items

Make an assortment to synch with GDSN

Make an assortment not to be synched with GDSN

Make a variant group
Day Three:
Item 360 – 3:
Item Development

How to determine the status of an item

How to find and fix an item

How to discard a submission properly
Shipper Activity Manager

How to track it

What Supplier Action Required and Walmart Action Required mean
How to maintain an item: step-by-step instructions
Areas in Maintenance Hub

How to edit, add or remove an image

Where costs for e-commerce and store-shared items are managed
How to navigate and manage specific areas in the catalog

How to customize a report

How to update images

The importance of content

The Content Scorecard and Walmart's Content Standards

Guidelines and best practices

Why item pages are important

What enhanced content really does

How to build trust with a prospect or customer

How content is ranked
Common issues and their resolutions
THIS SUITE IS 3 CLASSES. EACH RUNS FROM 9:00 A.M. TO NOON CENTRAL TIME.
EACH IS A LIVE ZOOM MEETING WITH A MAXIMUM OF 10 PARTICIPANTS/INSTRUCTOR.
PRICE: $1,755
YOU WILL SAVE $195 BY PURCHASING THE SUITE INSTEAD OF THE INDIVIDUAL CLASSES.
Registration closes at 3 P.M. Central Time on the last business day prior to the first class in the suite. Please register using your supplier email address.
Requirements
Each student must register; one participant per registration.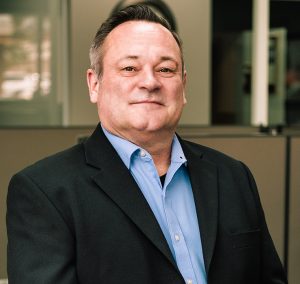 Joel Graham is a seasoned leader with 37 years of retail experience, 28 of them with Walmart and Sam's Club. He led the Sam's Club UPC/Item File Team for 10 years and worked in Walmart's buying, replenishment, and operations areas as well as in its frozen, candy, HBA, OTC, pets, and dry grocery categories. An expert facilitator and advisor with over 15 years of presentation experience, Joel's specialties include item file creation and management; packaging; accounting; compliance, including WERCS and factory disclosure; GTIN/GS1/Data Sync/GDSN; and all aspects of Retail Link®, DSS reporting, supply chain, and e-commerce.
My favorite part of the class was learning about the history of the barcode, RFID, etc. I thought that Joel did a wonderful job communicating complex information. I also feel very comfortable with the support materials that were provided.
- Tad - 8/29/23 Account Manager
I thought the training was fantastic and Joel was wonderful in covering the information and answering questions! I will definitely recommend this course to others.
- Ryan - 4/25/23 National Account Manager
The classes were good, and Joel is very thorough. He takes time to make sure you understand the subject and encourages questions.
- Mike - 1/24/23 National Account Manager
It was great! Joel was a wonderful facilitator and very knowledgeable. He went at a good pace and was VERY good about answering questions throughout the training… I had a lot of them. Great experience and will recommend to others.
- Stefanie - 11/15/22 Sales Insight Analyst
The class was great!! I knew just enough to be a menace before I started with Joel. He was a very patient teacher and really helped put things in order so that I could follow the logic of it all! I can't wait to use what he taught me!
- Patti - 9/27/22 Sales Operation Manager
I thought the training was beneficial. I was already somewhat familiar with Item 360, but there were new things that I learned that will help me as Item 360 is fully rolled out later in the year for apparel. I think the training is better suited for newcomers to the platform, but there was still value in me attending. I went into the training with an open mind, so I wouldn't say that I had any preconceived expectations. I think Joel covered all the applicable content.
- Matthew - 4/19/22 Sales Support
It was great, thank you! I actually had to use my learnings that same day!
- Julie - 3/29/22 Sales and Reporting Analyst