ITEM 360-3:
ITEM DEVELOPMENT
Hands-on, practical tactics and guidelines for advanced item creation. Prepare fully for living in Walmart's omnichannel world. Refine your ability to create and maintain items. Learn the best ways to enhance your items to improve your rankings.
Learn the finer points of item creation as taught by experts with decades of Walmart experience and item creation mastery. Discover spreadsheet upload tips, why your items may be incomplete, how to set up shipper items and track shipper activity, and the best practices to enhance your data move ahead of the competition.
Who should take this class:
Those new to item creation, those doing hands-on item creation, product managers, item management problem solvers and trouble shooters, product managers.
NOTES:
Content for this class is revised frequently — whenever changes or updates occur.
8th & Walton classes are exclusively for Walmart suppliers; only a supplier who works directly with Walmart may register.
NOTE FOR NEW WALMART SUPPLIERS: In order to produce valid reports, your company should be shipping to Walmart prior to taking this class. Since our classes do not use dummy data, if you are not shipping to Walmart, you will have no data with which to produce reports.
Activity Manager

How to determine the status of an item

How to find and fix an item

How to discard a submission properly
Shipper Activity Manager

How to track it

What Supplier Action Required and Walmart Action Required mean
How to maintain an item: step-by-step instructions

Areas in Maintenance Hub

How to edit, add or remove an image

Where costs for e-commerce and store-shared items are managed
How to navigate and manage specific areas in the catalog

How to customize a report

How to edit images

The importance of content

The Content Scorecard and Walmart's Content Standards

Guidelines and best practices

Why item pages are important

What enhanced content really does

How to build trust with a prospect or customer

How content is ranked
Common issues and their resolutions
THIS CLASS RUNS 9:00 A.M. TO NOON CENTRAL TIME.
IT IS A LIVE ZOOM MEETING WITH A MAXIMUM OF 10 PARTICIPANTS/INSTRUCTOR.
PRICE: $650
SAVE 10% WHEN YOU PURCHASE 3 CLASSES AT ONE TIME.
Registration closes at 3 P.M. Central Time on the last business day prior to the class. Please use your supplier email address to register.
Requirements
Each student must register; one participant per registration.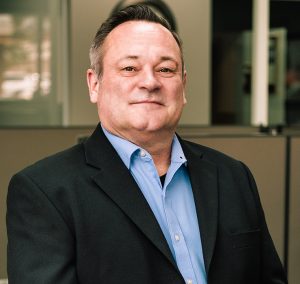 Joel Graham is a seasoned leader with 37 years of retail experience, 28 of them with Walmart and Sam's Club. He led the Sam's Club UPC/Item File Team for 10 years and worked in Walmart's buying, replenishment, and operations areas as well as in its frozen, candy, HBA, OTC, pets, and dry grocery categories. An expert facilitator and advisor with over 15 years of presentation experience, Joel's specialties include item file creation and management; packaging; accounting; compliance, including WERCS and factory disclosure; GTIN/GS1/Data Sync/GDSN; and all aspects of Retail Link®, DSS reporting, supply chain, and e-commerce.