ITEM 360-2:
ITEM CREATION BASICS
Learn how to create an item under the guidance of an expert with years of Walmart item creation experience who understands what today's Item 360 process requires of suppliers.
Get hands-on training for item creation, starting with how to navigate 1 World Sync. In this Walmart item management class, you will learn the differences between Each, Case, Pack and Pallet and the nuances of each. Discover the steps you must follow when linking, validating, and publishing an item. Simply put, learn everything you need to know to create an item correctly.
Who should take this class:
Those new to item creation, those doing hands-on item creation, product managers.
NOTES:
Content for this class is revised frequently — whenever changes or updates occur.
8th & Walton classes are exclusively for Walmart suppliers; only a supplier who works directly with Walmart may register.
NOTE FOR NEW WALMART SUPPLIERS: In order to produce valid reports, your company should be shipping to Walmart prior to taking this class. Since our classes do not use dummy data, if you are not shipping to Walmart, you will have no data with which to produce reports.
How to set up items in Item 360

Overview of Item 360 and recent changes

Its dashboard and navigational page

Examples of error messages

How to complete spec forms properly

Requirements for both child and parent assortment items

Tips for uploading spreadsheets

Common problems and their solutions
How to —

Propose new items


Build Multibox items (dotcom only)

Build single items

Build mass items

Build shipper items

Build DSV items

Make an assortment to synch with GDSN

Make an assortment not to be synched with GDSN

Make a variant group
THIS CLASS RUNS 9:00 A.M. TO NOON CENTRAL TIME.
IT IS A LIVE ZOOM MEETING WITH A MAXIMUM OF 10 PARTICIPANTS/INSTRUCTOR.
PRICE: $650
SAVE 10% WHEN YOU PURCHASE 3 CLASSES AT ONE TIME.
Registration closes at 3 P.M. Central Time on the last business day prior to the class. Please use your supplier email address to register.
Requirements
Each student must register; one participant per registration.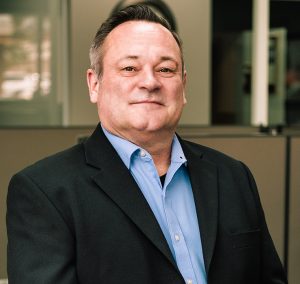 Joel Graham is a seasoned leader with 37 years of retail experience, 28 of them with Walmart and Sam's Club. He led the Sam's Club UPC/Item File Team for 10 years and worked in Walmart's buying, replenishment, and operations areas as well as in its frozen, candy, HBA, OTC, pets, and dry grocery categories. An expert facilitator and advisor with over 15 years of presentation experience, Joel's specialties include item file creation and management; packaging; accounting; compliance, including WERCS and factory disclosure; GTIN/GS1/Data Sync/GDSN; and all aspects of Retail Link®, DSS reporting, supply chain, and e-commerce.
It was great. Very helpful!
- Jared - 4.13.22 E-Commerce Account Manager