RETAIL LINK® 3:
ANALYSIS
Explore familiar data in new and exciting ways as you enhance your analytical skills. Discover fresh insights and be inspired to develop creative approaches for your buyer.
Maximize sales as you sharpen your analytical skills and find trends and insights in your data. You'll review true case studies and then explore your own data. Experience the thrill of uncovering root causes, discovering new opportunities and developing solutions, including how to communicate more effectively with your Walmart buyer. An exciting and highly productive class!

All 8th & Walton classes for Walmart suppliers selling in Canada are taught by Heather Reid of Mississauga, Ontario. For 22 years, Reid worked at Walmart Canada, organizing and facilitating its Retail Link® courses of study and other training programs. She has taught over 2,000 suppliers. 
Who should take this Retail Link® class:
Analysts wanting a deeper understanding of Retail Link® data, product managers.
NOTES:
Content for this class is updated frequently — whenever changes or revisions occur.
8th & Walton classes are exclusively for Walmart suppliers; only a supplier who works directly with Walmart may register.
How to:

Determine if your items are in the right stores

Create a Current Replenishment Instock Report

Run a sell-thru on your promo items

Build a story about your customer

Plan for demand of product needs

Tell a story that can be used to help your Walmart business

Communicate effectively with Walmart

Organize your reports and develop a plan
How to create and retrieve 9 valuable reports:

Item Store Level Sales

Store of the Community

Sell-Thru on Promo Items

Replenishment Instock

Market Basket Summary

Sales by Hour Summary

Sales by Hour

Supply Plan by Case

Forecast to Sales

THIS CLASS RUNS FROM 9:00 A.M. TO 4:30 P.M. EASTERN TIME.
IT IS A LIVE ZOOM MEETING WITH A MAXIMUM OF 10 PARTICIPANTS/INSTRUCTOR.
PRICE: $650 USD
SAVE 10% WHEN YOU PURCHASE 3 CLASSES AT ONE TIME.
Registration closes at 3 P.M. Eastern Time on the last business day prior to the class. Please use your supplier email address to register.
Requirements
Each student must register; one participant per registration.
Each student must use his/her camera throughout class.
You must have authorized access to Retail Link®.
You must have a Retail Link® ID and password.
Please have Excel ready to use.
NOTE FOR NEW WALMART SUPPLIERS: In order to produce valid reports, your company should be shipping to Walmart prior to taking this class. Since our classes do not use dummy data, if you are not shipping to Walmart, you will have no data with which to produce reports.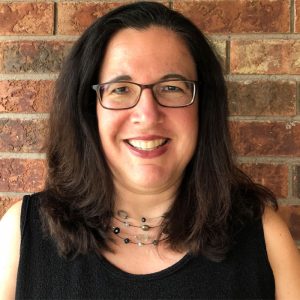 Heather Reid worked for Walmart Canada for 22 years prior to joining Canada's 8th & Walton in 2016. While at Walmart, she organized and facilitated its Retail Link® and various system-training programs for both internal and external Walmart customers. She also facilitated a four-day supplier training session on a bi-weekly basis, teaching over 2,000 suppliers. She has a vast knowledge of Replenishment (GRS) and is an expert in Retail Link® and in Accounting for both Walmart Canada and Walmart US. In addition to her deep knowledge of retail systems, Heather is an extraordinary teacher. She holds a diploma in Human Resources, Marketing, and Accounting and has held the Canadian Human Resource Leader (CHRL) designation.
Heather is a 10/10 - Very knowledgeable, responsive and able to use her extensive background to provide context for why Walmart may want to see certain things.
- Anthony - 8/6/23 Category Advisor
Training was good and effective. I really appreciate Heather's way of explaining things.
- Bhawna - 1/5/23 Associate Account Executive
The Retail Link class with Heather was incredible. I really enjoyed how practical it was, as most of it consisted of pulling actual reports from Retail Link. Heather was clear, insightful, and very helpful!
- Louise - 9/8/22 Student
The Retail Link 3 class was great. Heather was very informative, provided great examples, was able to explain in details all the new reports that were presented. I am definitely going to able to utilize the learning from the class to better do my day to day job.
- Jelena - 4/14/22 Team Lead Walmart, Customer Logistics
I'm very satisfied with the training sessions and Heather's general knowledge of RL and Walmart.
- Alejandro - 4/14/22 Sales Analyst
The Retail Link 3 class with Heather was good, and she is a great teacher!
- Marisa - 10/14/21 Category Coordinator
Heather is an awesome trainer! Very patient and helpful
- Arlene - 6/16/21 Walmart Supplier