RETAIL LINK® 4: PLANNING FOR A NEW ITEM
Before you move forward with a new product, learn what you must consider and what category managers mean when they ask for innovation. Start by thoroughly understanding your current state. Then learn the theory and strategy behind adding new items.
Get new products on the Walmart shelf and keep them there by improving your ability to develop and plan properly for new items. Innovate only after you've learned better ways to analyze your sales, instocks, and forecasts. Learn what is meant by innovation and why it is critical to your future with Walmart Canada. For account managers, demand planners, allocation managers, forecasting managers.
All 8th & Walton classes for Walmart suppliers selling in Canada are taught by Heather Reid of Mississauga, Ontario. For 22 years, Reid worked at Walmart Canada, organizing and facilitating its Retail Link® and other training programs. She has taught over 2,000 suppliers. 
This class is currently available only as a webinar. 8th & Walton webinars are live, Zoom meetings with a maximum of 10 participants. 
How to evaluate your marketplace

Why customers buy

Trends to consider

Your competitors and you

How and when to use the Supplier Performance Scorecard
The role OTIF plays in new items
How to create/retrieve/understand the reports that will help you forecast accurately

POS

Instocks

Forecasts

Replenishment Instock
The pivotal role of innovation

What it means to Walmart

What it means to the category manager


How Walmart ranks products

The importance of packaging
How to plan for a new item
Forecasts: What you need to know
DSS Forecast Reports

Corporate POS Forecast

Corporate Level Forecast

Store Level Forecast

How to change a forecast
How to manage exceptions
How to analyze forecast accuracy
Best practices

Custom Training on Retail Link® is also available for your team. 8th & Walton experts will develop a customized curriculum specifically for your needs and will teach your group privately, using your own data. Click HERE to speak with a Retail Link® expert to find out if this is a good option for you.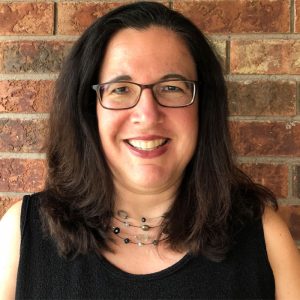 Heather Reid worked for Walmart Canada for 22 years prior to joining Canada's 8th & Walton in 2016. While at Walmart, she organized and facilitated its Retail Link® and various system-training programs for both internal and external Walmart customers. She also facilitated a four-day supplier training session on a bi-weekly basis, teaching over 2,000 suppliers. She has a vast knowledge of Replenishment (GRS) and is an expert in Retail Link® and in Accounting for both Walmart Canada and Walmart US. In addition to her deep knowledge of retail systems, Heather is an extraordinary teacher. She holds a diploma in Human Resources, Marketing, and Accounting and has held the Canadian Human Resource Leader (CHRL) designation.
THIS IS AN ALL-DAY CLASS.
9:00 A.M. TO 4:30 P.M. EASTERN TIME.
PRICE: $650 USD
SAVE 10% WHEN YOU PURCHASE 3 CLASSES AT ONE TIME.
Requirements
ALL STUDENTS
Register using your supplier email address
Have authorized access to Retail Link®
Have your Retail Link® ID and password
Have Excel ready to use
WEBINAR STUDENTS
Access to and use of a web camera in computer
Suggestions
ALL STUDENTS
In order to produce valid reports, your company should be shipping to Walmart prior to taking this class. Since our classes do not use dummy data, if you are not shipping to Walmart, you will have no data with which to produce reports.
WEBINAR STUDENTS
Dual monitors (one for the webinar, one for reports)
Log in 15 minutes prior to class starting time to assure both audio and video are functioning.