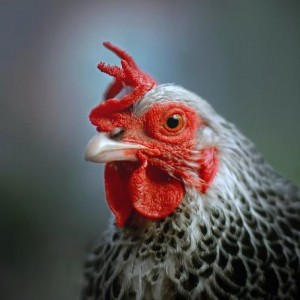 Walmart's poultry suppliers have until June of 2016 to meet new poultry safety standards. Walmart is working with the U.S. Centers for Disease Control and Prevention (CDC) to reduce contamination of chicken sold in Walmart stores.
Walmart poultry suppliers, and all other Walmart food suppliers, already must meet stringent food safety requirements. Global Food Safety Initiative (GFSI) standards are currently in place. However, as technology improves, higher levels of safety are possible.
Raw chicken is one of the more dangerous items in the grocery aisles, from the point of view of potential food poisoning. Salmonella is one of the main pathogens in the equation. According to the CDC, salmonella is the source of 1.2 million illnesses and 450 deaths in the U.S. each year.
Consumers are told to store and cook raw poultry carefully, and to avoid cross contamination in preparation. You probably cut the vegetables on a separate cutting board from the chicken and use separate knives, and you make sure your turkey is fully cooked before you serve it. These cautious moves are a normal part of cooking and eating poultry for millions of Americans, and they are enough to keep most people safe.
But the responsibility lies on the consumer. Recent surveys of grocery store chicken has found high levels of contamination in the food, and Walmart doesn't want to have to rely on consumers to follow best practices if it's possible to reduce the chance of contamination at the store level.
This new "farm to fork" initiative is intended to reduce the risk of food-borne illness across the board.
Walmart is asking suppliers to do four things, according to Food Production Daily:
Source chickens from farms that participate in the USDA's National Poultry Improvement Plan.
Vaccinate poultry in flocks where Salmonella is found, and follow best practices for disease control and prevention.
Use Salmonella control measures during initial processing of the chickens.
Continue using appropriate control measures when processing and packaging chicken parts.
While these are common sense measures, they may require investments and changes from poultry suppliers, so Walmart is giving suppliers 18 months to meet the requirements.