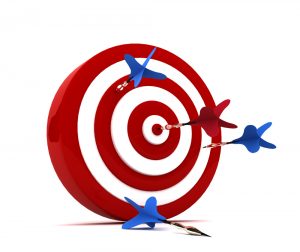 Target launched in Canada in March, and Walmart was there to welcome them. However, Canadian shoppers haven't taken to Target as well as the retailer might have hoped.
The Wall Street Journal reports that only 27% of Target's Canadian shoppers described themselves as "very satisfied" with the experience, according to a new study. This puts Target dead last in the poll, conducted by Forum Research. Costco received the highest approval ratings at 62%, and Walmart had a 40% "very satisfied" rating.
While Target spokespeople say they are not concerned, and that they expect some growing pains while stores "ramp up," the satisfaction level is actually lower than in a similar study in the spring. Walmart's ranking increased between the two studies.
Commentators suggest that it's a question of disappointment: expectations were high among Canadians and the ambitious roll-out has had predictable supply chain issues, leading to too many out of stocks. Canadian customers also thought they'd be able to shop at the same prices they find when they cross the border to shop at Target stores in the U.S., and in fact prices are in many cases much higher in Canada.
Higher labor and transportation costs cause the price difference, but consumers aren't happy to pay an extra $5.00 or $10.00 at their local store — and this is especially true in border areas where shoppers have been in the habit of driving into the U.S. to shop at Target.
Target is preparing to roll out stores in Quebec, where language issues produce more problems.  Target shoppers are called "guests" in the U.S., for example, which doesn't translate well — in French, it would be "invité," or invited one. Target chose to go with "client." Hundreds of linguistic decisions, from whether to translate the company website to how to label service areas in the store, complicate the already difficult process of transition.
Walmart prices are about 1% lower than Target's in Canada, according to Canadian newspaper Globe and Mail. However, an item by item comparison shows that prices on some sensitive items have been slashed in Canadian Walmart stores since last year, creating a significant difference between Walmart and Target for basic items such as coffee.
It's too early to say how things will shake out with Target's aggressive move into Canada, but it's worth watching, especially for Walmart Canada's suppliers.