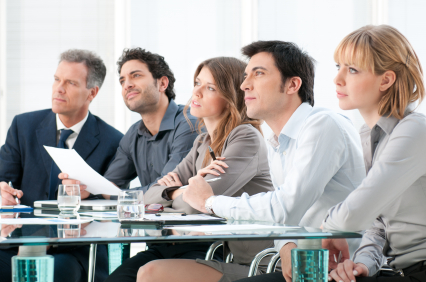 Walmart is different from other retailers in many ways. One of the most striking is in the focus on learning. Becoming a learning company has been an oft-discussed goal for organizations since the end of the 20th century, but Walmart has always been a learning company.
First, Walmart is serious about training and educating team members. The list of Walmart training programs is lengthy:
The Walton Institute offers classes for Walmart leaders in Bentonville, and in Brazil, Canada, China, Mexico, Puerto Rico, the United Kingdom and Japan.
Wal-Mart University trains associates, including new managers, focusing on the principle of continuous improvement through learning.
Stores of Learning are field-based classrooms for associates, including managers.
Regional Leadership Champions are individuals identified to be regional "stewards of learning" who facilitate ongoing training.
eCornell is a continuing education platform offered online through a subsidiary of Cornell University. Cornell University Certificate Programs include Executive Leadership, Leading Management Teams, Leading High-Performance Teams and Studies in Proactive Leadership, Cross-Functional Leadership Skills for the HR Professional, and Human Resources Studies and Applications.
Sam's Club University focuses on training specifically for Sam's Club.
Leadership Development Series is a leadership and team building training program for Sam's Club managers.
Logistics University trains distribution center Associates.
Senior Leadership Seminar (SLS) trains logistics leaders.
E3 (Education, Exposure and Enrichment) is a leadership program with a global focus for future senior management leaders.
Beyond this emphasis on training within the organization, Walmart has always taken the concept of continuous improvement through learning very seriously. Walmart learns from mistakes, from successes, from competitors, from associates, from data — and by being open to change, Walmart is able to take that learning and apply it in ways that lead to improvement and growth.
The notion of being a learning company is too often presented as something utopian and impractical, an idyll to strive for in the future as our world improves. In fact, it requires a top-down dedication to learning that really includes everyone.