Podcast: Play in new window | Download
Subscribe: RSS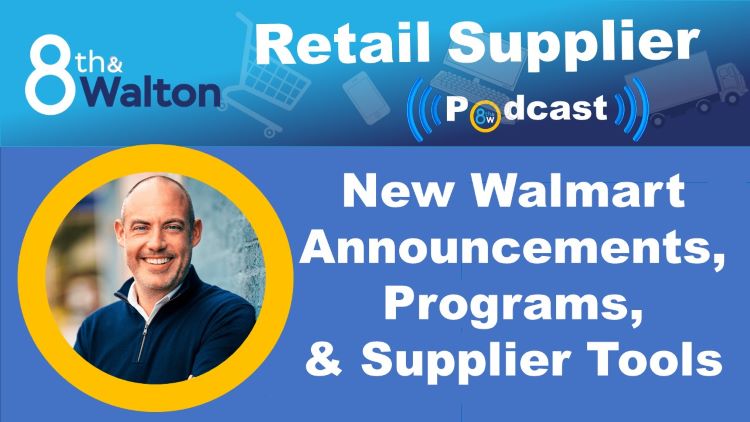 Did you know Walmart updated its packaging requirements this year?
Are you up to date with changes on Walmart.com content?
Did you just get the "yes" from Walmart and need to know what's next?
Yes, this week's podcast (click the "play" button above!) has information for Walmart suppliers, those trying to be Walmart suppliers, and Walmart service providers!
8th & Walton President and CEO Jeff Clapper joins the podcast this week to bring you up to speed on new Walmart announcements, tools, and initiatives.
After listening to the podcast, take a minute to: