ITEM 360-1:
INTRODUCTION TO ITEM CREATION
Discover what item creation is all about and why it is so important to retailers. Get answers to your questions, lower your frustration, and resolve your uncertainties now. Step into item setup properly with a full understanding of the basics — GDSN and Data Sync, GTINs and UPC codes, packaging, RFID, and more.
Learn the best item creation practices so you can avoid or eliminate errors that cost you time and money. Find out about different types of bar codes (including two-dimensional bar codes) and how EPC and RFID will affect item creation. How data flows, the packaging hierarchy, the importance of accuracy, what you must know to enter items correctly — learn all this and more for greater item creation accuracy and success.
Who should take this class:
Those new to item creation, those doing hands-on item creation, accountants, product managers.
NOTES:
Content for this class is revised frequently — whenever changes or updates occur.
8th & Walton classes are exclusively for Walmart suppliers; only a supplier who works directly with Walmart may register.
GS1- Global Standards One

Barcodes

GTINs and UPCs

Structures and types: 1D barcodes and 2D barcodes

Governance and use of authentic GTINs
GDSN & Data Synchronization
GDSN defined

The purpose of GDSN
1 World Sync
EPC: Electronic Product Code
RFID: Radio Frequency Identification
What it is

Its purpose and use
Packaging

Packaging hierarchy

The importance of accuracy

Interchangeable terms
WERCS (Worldwide Environmental Regulatory Compliance Solutions)
Products that are subject to a chemical review process

Why this is required
THIS CLASS RUNS 9:00 A.M. TO NOON CENTRAL TIME.
IT IS A LIVE ZOOM MEETING WITH A MAXIMUM OF 10 PARTICIPANTS/INSTRUCTOR.
PRICE: $650
SAVE 10% WHEN YOU PURCHASE 3 CLASSES AT ONE TIME.
Registration closes at 3 P.M. Central Time on the last business day prior to the class. Please use your supplier email address to register.
Requirements
Each student must register; one participant per registration.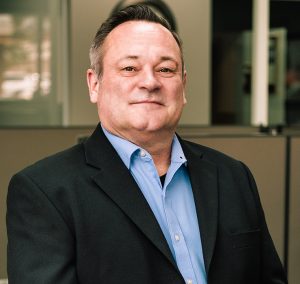 Joel Graham is a seasoned leader with 37 years of retail experience, 28 of them with Walmart and Sam's Club. He led the Sam's Club UPC/Item File Team for 10 years and worked in Walmart's buying, replenishment, and operations areas as well as in its frozen, candy, HBA, OTC, pets, and dry grocery categories. An expert facilitator and advisor with over 15 years of presentation experience, Joel's specialties include item file creation and management; packaging; accounting; compliance, including WERCS and factory disclosure; GTIN/GS1/Data Sync/GDSN; and all aspects of Retail Link®, DSS reporting, supply chain, and e-commerce.
It was great! I was able to ask a lot of questions about Retail Link product registration and gain a better understanding of UPC/GTIN nomenclature. Joel was a wonderful instructor.
- Nicole - 8.17.21 Product & Business Development Associate