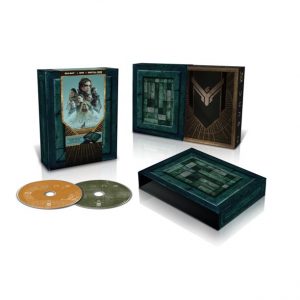 Walmart is offering the most recent Dune reboot DVD in a special edition box:
"Every popular movie release has a lot of different collector's edition boxes at launch. Some promise a nice steelbook, while others include collector's items to go with your DVD. If you decide to get Dune from Walmart, the case holding your standard DVD release and your Blu-ray will slide into a separate box. Specifically, the pain box Paul Atreides puts his hand in early in the movie."
P.S. Special promotions will impress your buyer and make consumers happy. Want to benefit from exclusives like this one? Our experts can help. Contact us today.