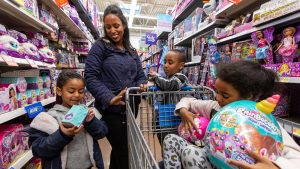 Walmart plans to make holiday shopping as easy and convenient as possible for consumers:
"The retailing giant today said that it was launching three 'no concerns' return options including extended return windows for customers who are looking to get an early start on their Christmas shopping, curbside returns and return pick up of returns at the homes of its Walmart+ members."
P.S. The old ways of doing business are falling by the wayside. Processes that worked in the past are no longer effective. If you are ready to change the way you operate, 8th & Walton stands ready to help. Schedule a consultation today.