Make sure you have enough inventory to meet what Walmart is likely to order
Create, pull, and properly use the Supply Plan query
Compare your sales history with Walmart's forecasts
Improve your In Full performance
Validate the accuracy of promotions in demand forecast
Measure order forecast accuracy
Why take this class?
Peace of mind. This class gives you tools that lead to confidence in your numbers so you'll have the right amount of inventory to meet Walmart's needs.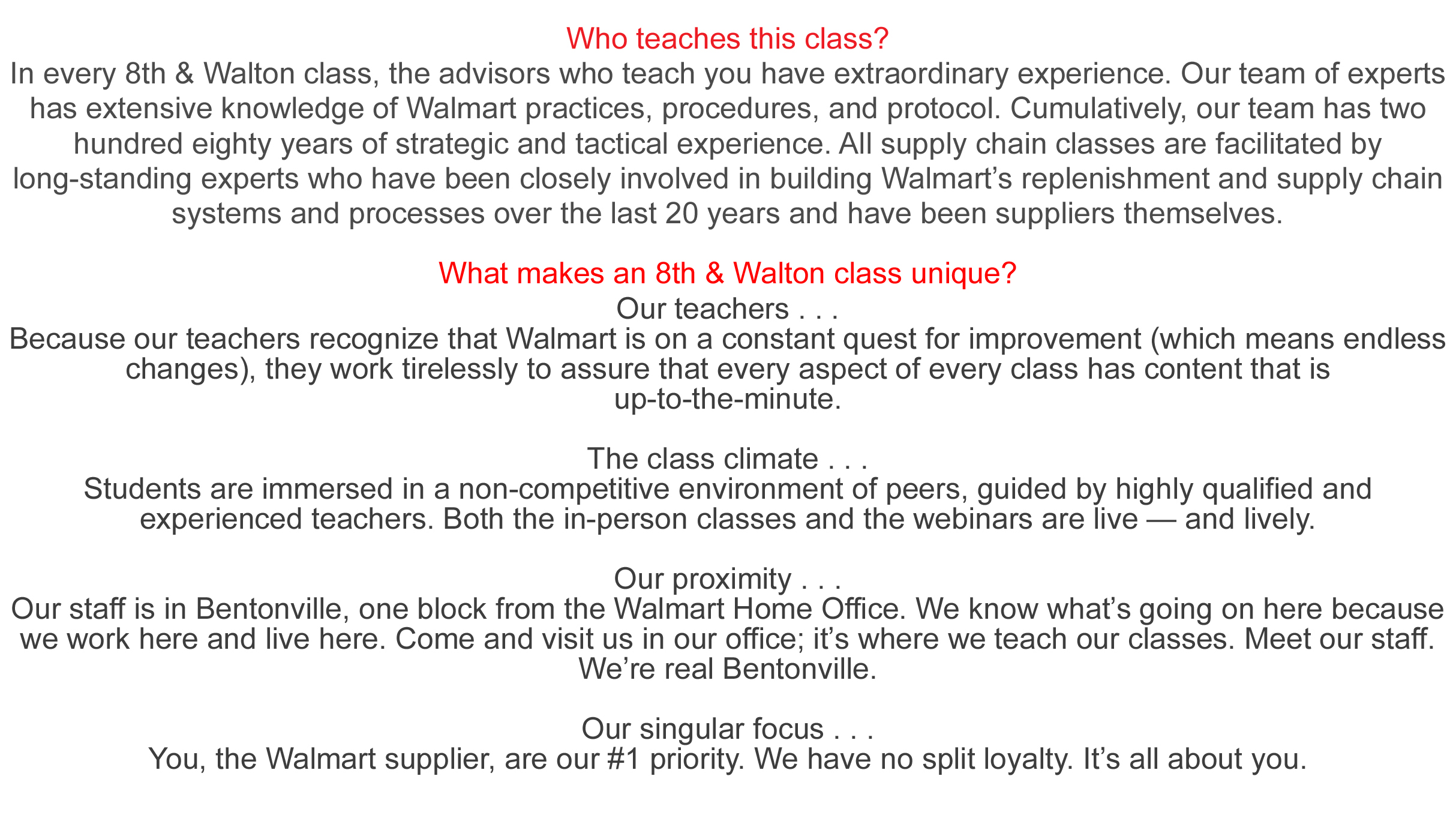 Meet your teacher, Joel Graham
This is a 2-hour class.
9:00 to 11:00 AM or 1:00 to 3:00 PM Central Standard Time.
Cost: $295