Day One: Retail Link®
How to navigate the Retail Link® home page
The most important docs in Retail Link®
How to use the PO Tracking app
The difference between 6 vs 9 digits in GSM
How to navigate the Decision Support home page
And more...
Day Two: Forecasting and Replenishment Using Retail Link® Data
GRS basics and key concepts
Causes of out of stocks and their corrections
Best practices in demand forecasting
How to create and retrieve PO reports
How to see when forecast adjustments at the corporate and DC levels need to be made
And more...
Day Three: OTIF
OTIF fundamentals
Walmart's expectations for On Time and In Full shipments
How OTIF utilizes Must Arrive By Date to show exceptions
The new Transportation Portal
How to build an OTIF Action Plan
And more...
Why take this training suite?
To save time and eliminate costly errors. The 3-day learning sweep — Retail LInk®, forecasting and replenishment, and OTIF — is perfect for the person who needs knowledge now. Instead of stumbling through costly logistic errors, you'll be on the road to greater supply chain success and profitability immediately.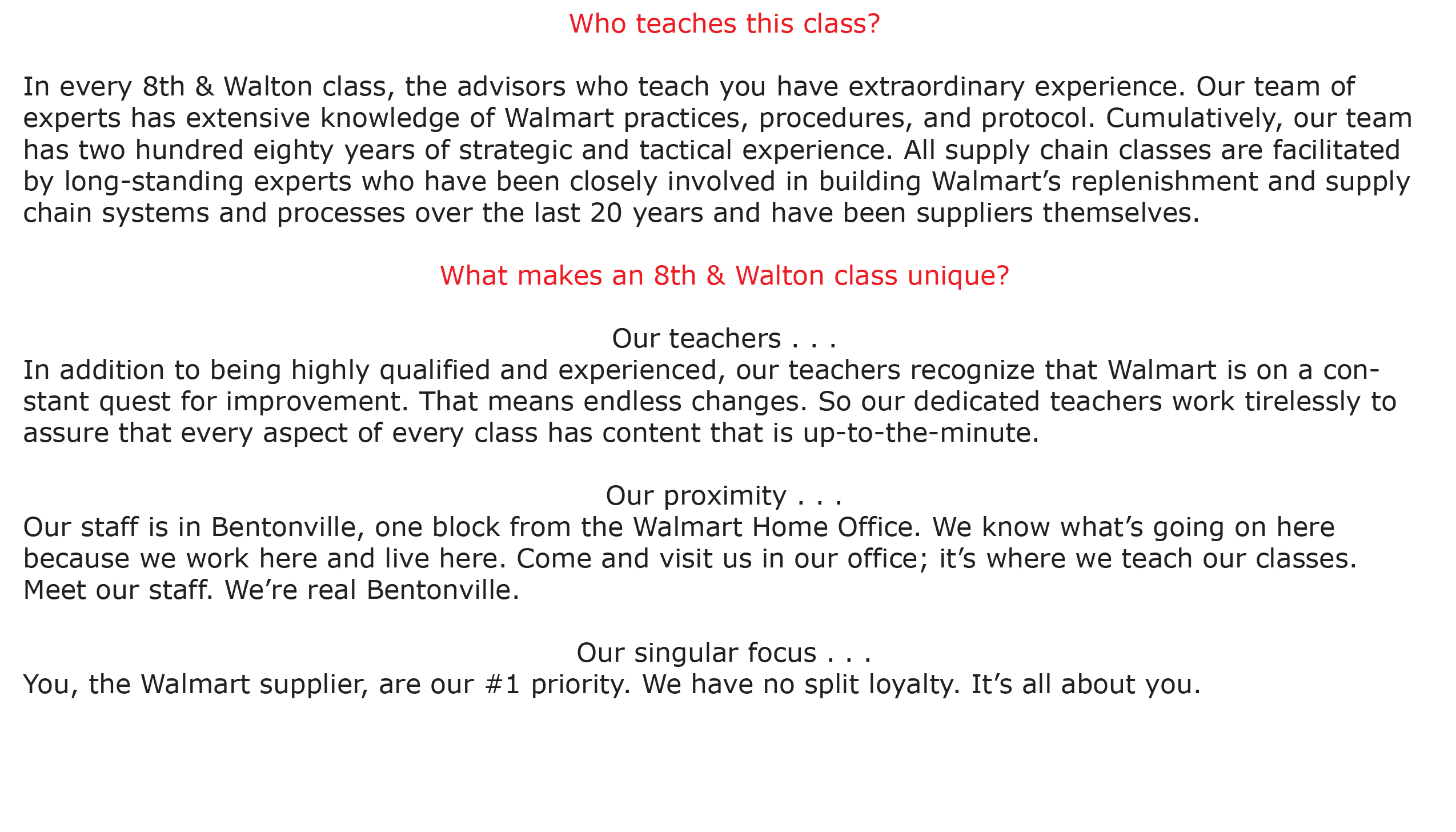 Meet your teacher, Lori Carter.
This is a 3-day class. From 9:00 AM to 4:30 PM CST
Cost: $1,755.