How to work more productively
What to do, when to do it, and how often to do it
The most important reports to maintain
Five steps to keep you on top of your business
Best practices of other successful suppliers
New recipes and robust recipes to consider
How to best calculate a seasonal profile
Ways to compare actual sales to forecasts
How to get more from the Store of the Community app
OTIF update and highlights
All about markdowns — the why, how, and when
Build the ideal workflow for each day, week, month, and quarter for your products. Determine which queries are most significant for your brand, and work through them in class with a Retail Link® expert. You will leave this highly practical class feeling — at last — in control.
Why take this class?
Turns you into a Retail Link® pro. This class helps you organize the mounds of work required of you, offers tips from experts, provides hands-on direction from experts, gives you a deeper dive on significant reports, and leaves you with more knowledge and peace of mind.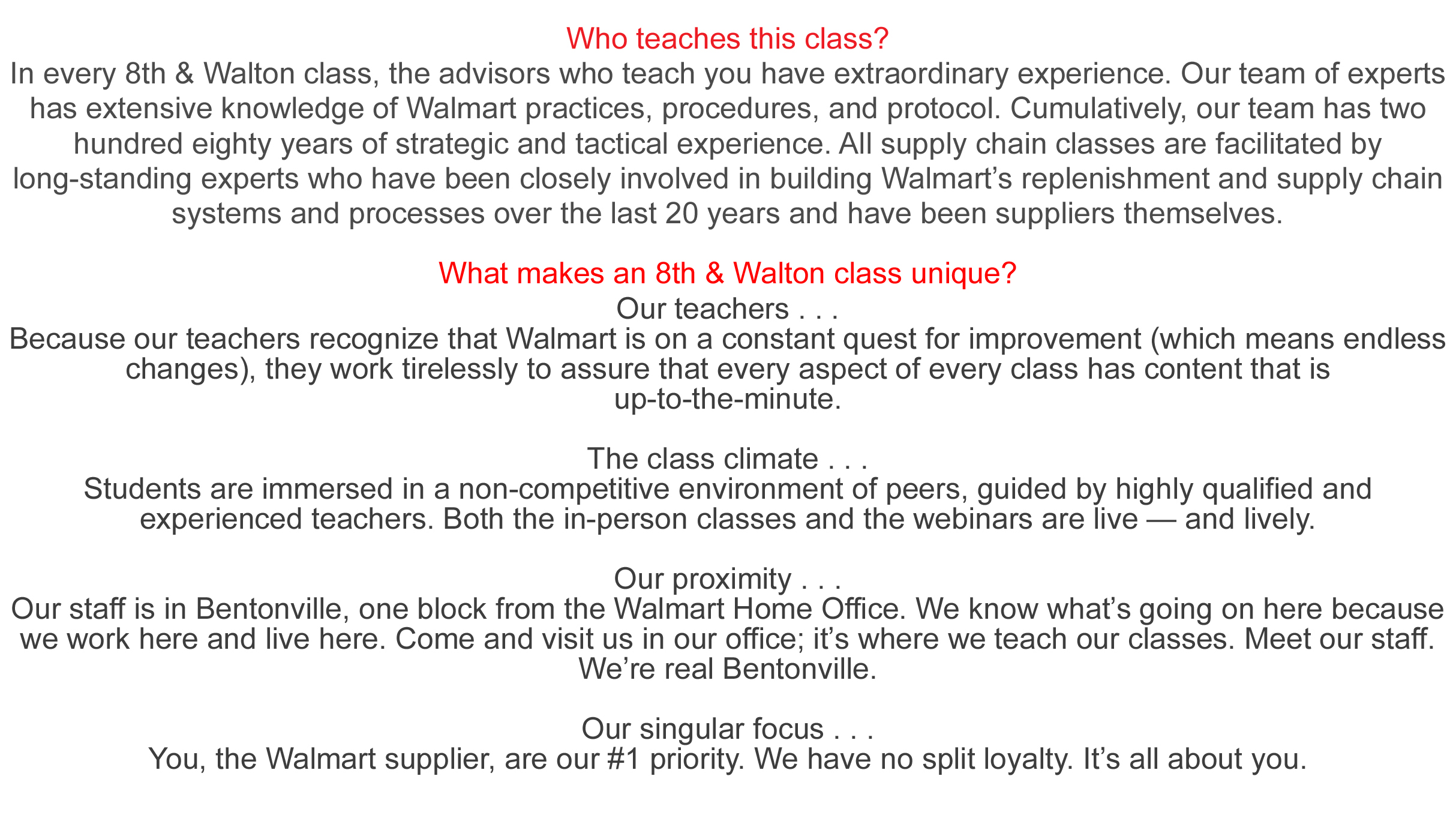 Meet your teacher, Lisa Watson