The Retail Link® Decision Support New App
How to work with time frames on queries
How to compare Forecast and POS side-by-side
Different ways to view your data for expanded insights
How to create and retrieve nine valuable reports
Reports you will create and retrieve: Sales by Item, PO Tracking, Current Instock and Pipeline, Stores Out and Nothing in Pipeline, Returns to Sales Comparison, Item 52 Week Forecast, Order Forecast, Markdown Event, Supplier Performance Scorecard (in depth).
Why take this class?
DSS mastery. Your queries will be accurate as well as prepared more quickly. Your DSS toolbox will be enhanced with additional reports which will provide more and richer insights. Your deeper knowledge of Retail Link® data will lead to more confidence.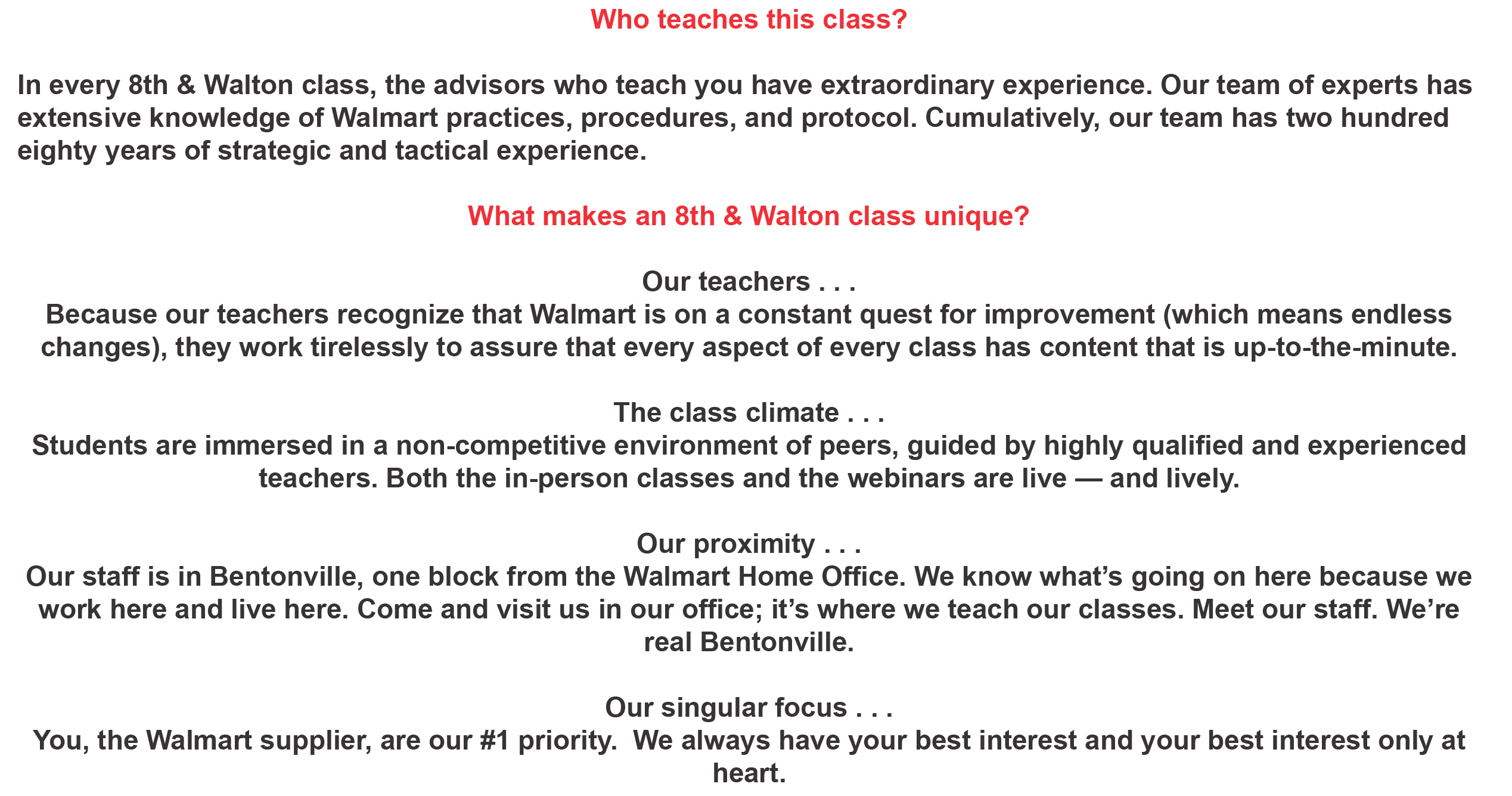 This is an all-day class. From 9:00 AM to 4:30 PM
Cost: $650
Meet your teacher, Lisa Watson