Day 1: Retail Link® 1: Basics
How to Navigate the New Retail Link® Home Page
Ways to customize your dashboard
The most important docs in Retail Link®
The 15 most valuable apps in Retail Link®
How to Build Out Your Business at a Glance
Introduction to the Decision Support Home Page
The Elements of Building a Query
How to Create and Retrieve A Quick Item Information Report
And more...
Retail Link® 2: Decision Support
How to work with time frames on queries
How to compare Forecast and POS side-by-side
Meaning of All Links Rollup and All Links Detail
How to create and retrieve valuable reports
Day 3: Retail Link® 3: Customize for Your Business
What to do, when to do it, and how often to do it
The most important reports to maintainn
New recipes and robust recipes to consider
Five steps to keep you on top of your business
And more...
Why take this class?
Time and money. You'll save on both with this training suite. You'll be up and running on all cylinders in just three days, and you'll avoid expensive (and embarrassing) errors due to lack of knowledge and common beginner mistakes.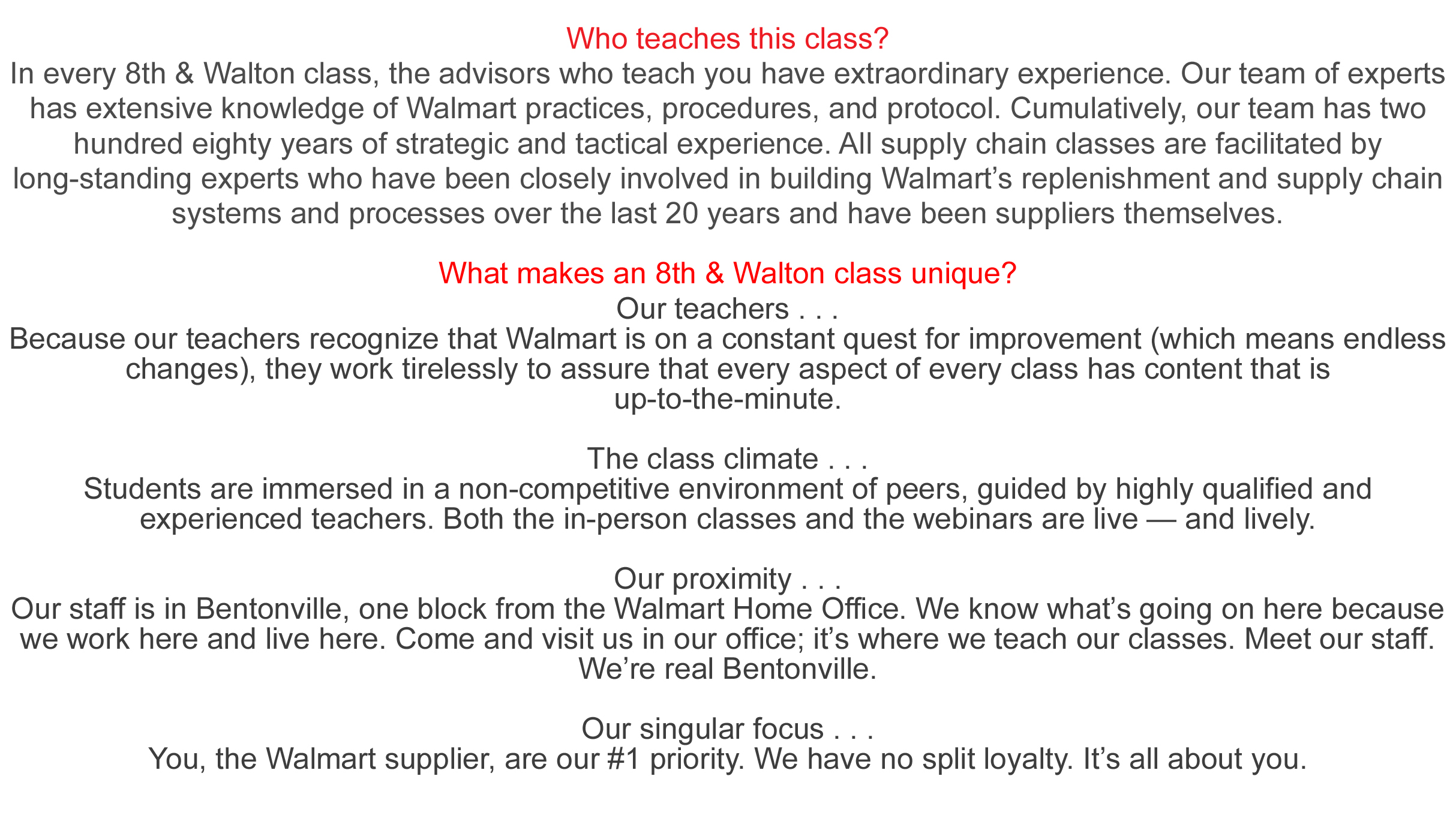 The Retail Link® Suite is a 3-day class, running from 9 AM to 4:30 PM CST.
Cost $1,755
Meet your teacher, Lisa Watson