OTIF key concepts
The components of the OTIF International Scorecard 2.0, including both the OTIF app and the OTIF doc
How to complete the OTIF Scorecard: Vendor Summary, Trend, and Performance reports
The various OTIF roles and responsibilities
Solutions to common OTIF problems
The components of lead time
How to build an OTIF Action Plan
How to create, run, and retrieve these reports and when to use them: Lead Time by Warehouse by PO, Supply Plan, OTIF
Why take this class?
Accuracy and profitability. You need to know this. OTIF is here to stay, and the sooner you learn how to use it properly, the better your life will be. You will leave this class with a fuller understanding of what OTIF is and how to use it — with instruction and guidance from experts.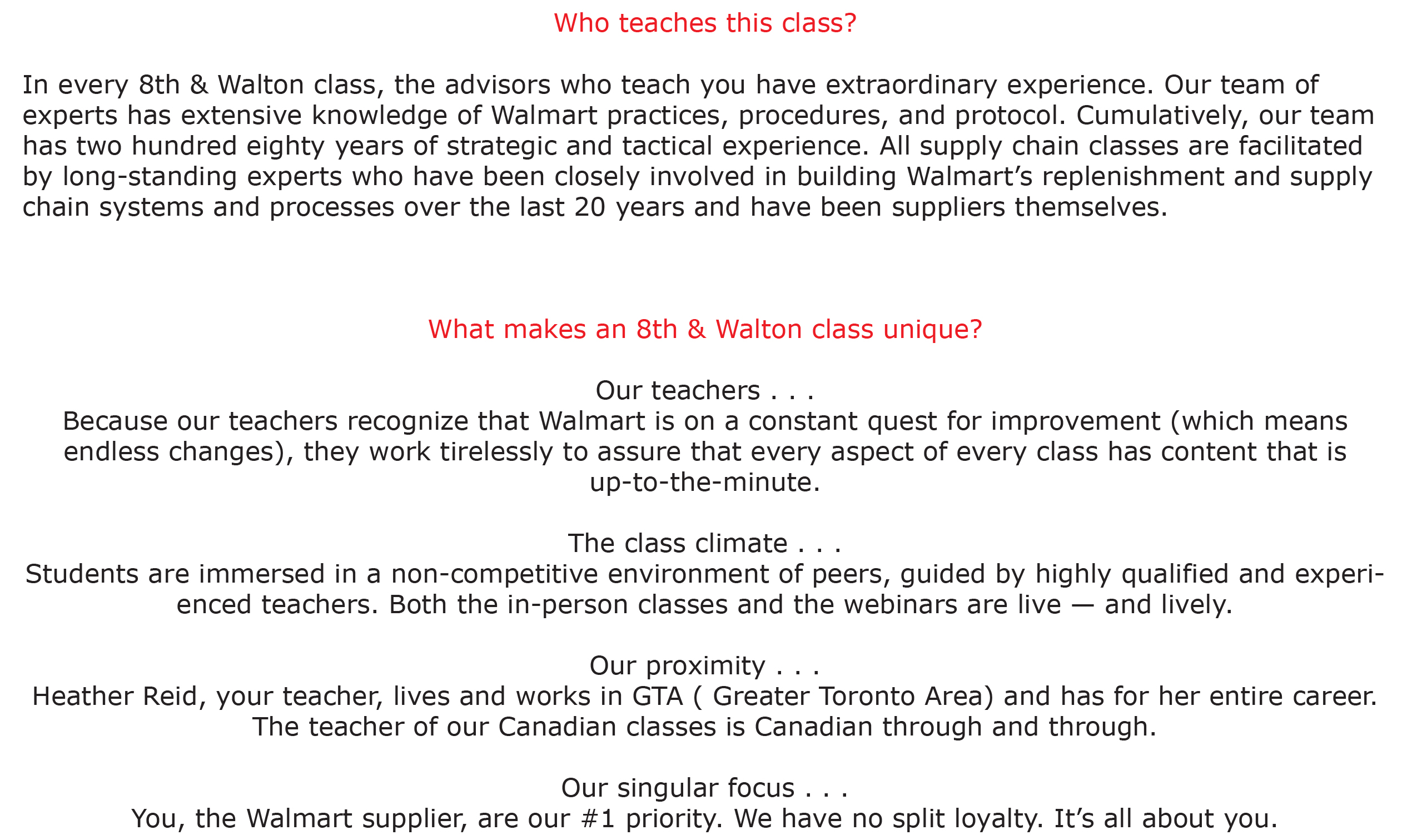 All 8th & Walton classes for Walmart suppliers selling in Canada are taught by Heather Reid of the Greater Toronto Area. For 22 years, Reid worked at Walmart organizing and facilitating its Retail Link® and other training programs. She has taught over 2,000 suppliers.
Meet your teacher, Heather Reid
This is a 3-hour class, offered either in the morning from 9:00 AM to 12PM EST or 2:00 PM to 5 PM EST.
Cost: $300