How to Fine Tune Seasonality and Forecast
How to Make a Case for Adjusting Your Forecast
How to Know When a Trend Offers an Opportunity
How to Know if Your Items Are in the Right Stores
How to Recommend a New Store Count
How to Build a Story About Your Customer
Why take this class?
Creativity. You'll see familiar data explored in new and exciting ways, revealing new insights and inspiring you to develop new approaches for your Walmart Canada buyer. The class content is stimulating and refreshing, and the teacher's observations and comments are spot-on.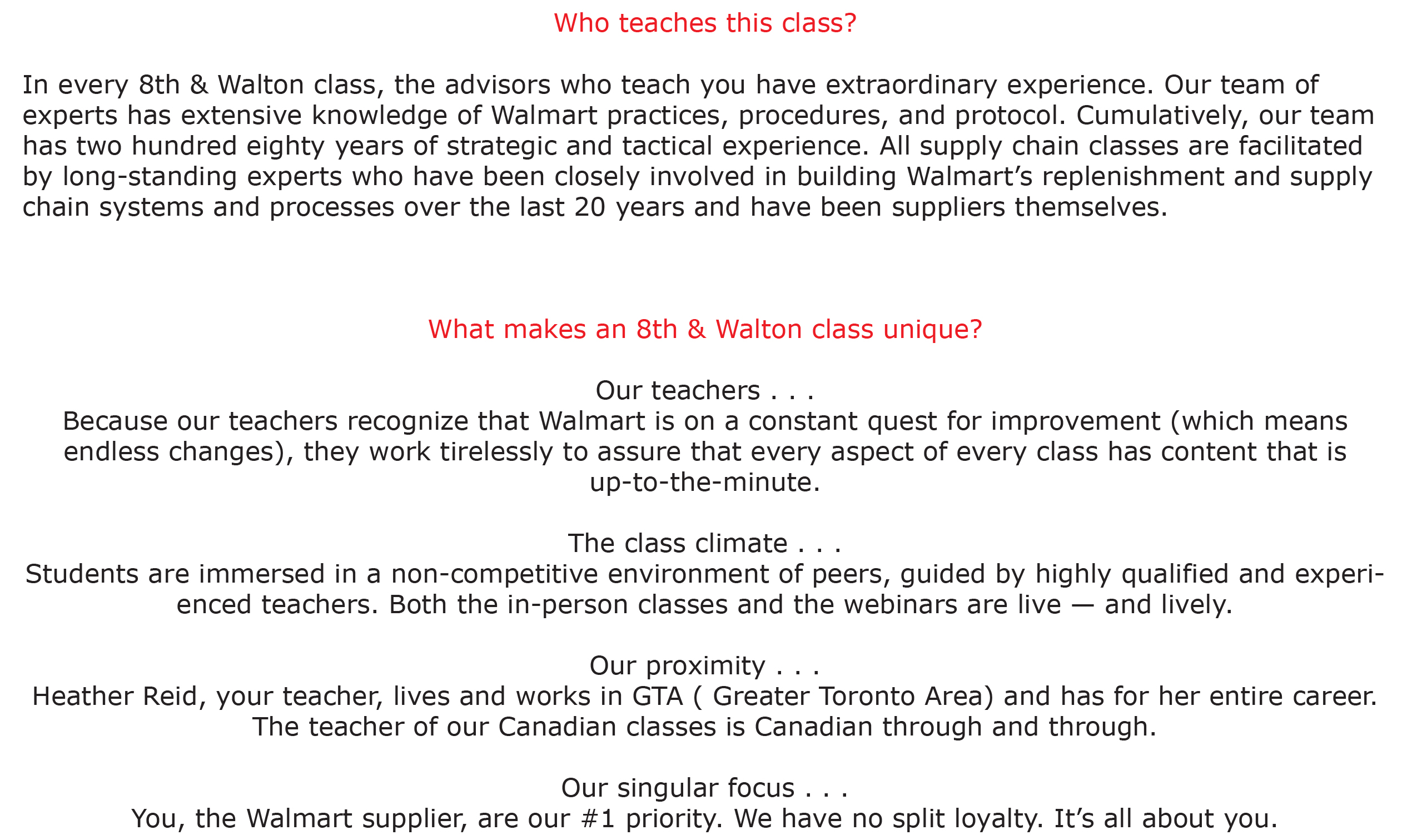 All 8th & Walton classes for Walmart suppliers selling in Canada are taught by Heather Reid of the Greater Toronto Area. For 22 years, Reid worked at Walmart organizing and facilitating its Retail Link® and other training programs. She has taught over 2,000 suppliers.
Meet your teacher, Heather Reid
This is an all-day class. From 9:00 AM to 4:30 PM EST
Cost: $650