How to turn demand into fulfillment
The GRS components of fulfillment: plan analysis, safety stock, allocation calendars, lead times
The impact of fulfillment of new items on modulars
How to create a supplemental order
Truckload optimization
Ins and outs of purchase orders
Why mastering OTIF is critically important
How to create, run, and retrieve these reports and when to use them: Lead Time by PO, PO Order Query, MABD and Fill Rate, Supply Plan, Sell Thru by Store
Why take this class?
Refines your replenishment knowledge and expands your skills. After working with our experts in this class, you will have a rich understanding of demand and fulfillment which will lead to a greater sense of confidence in the work you produce.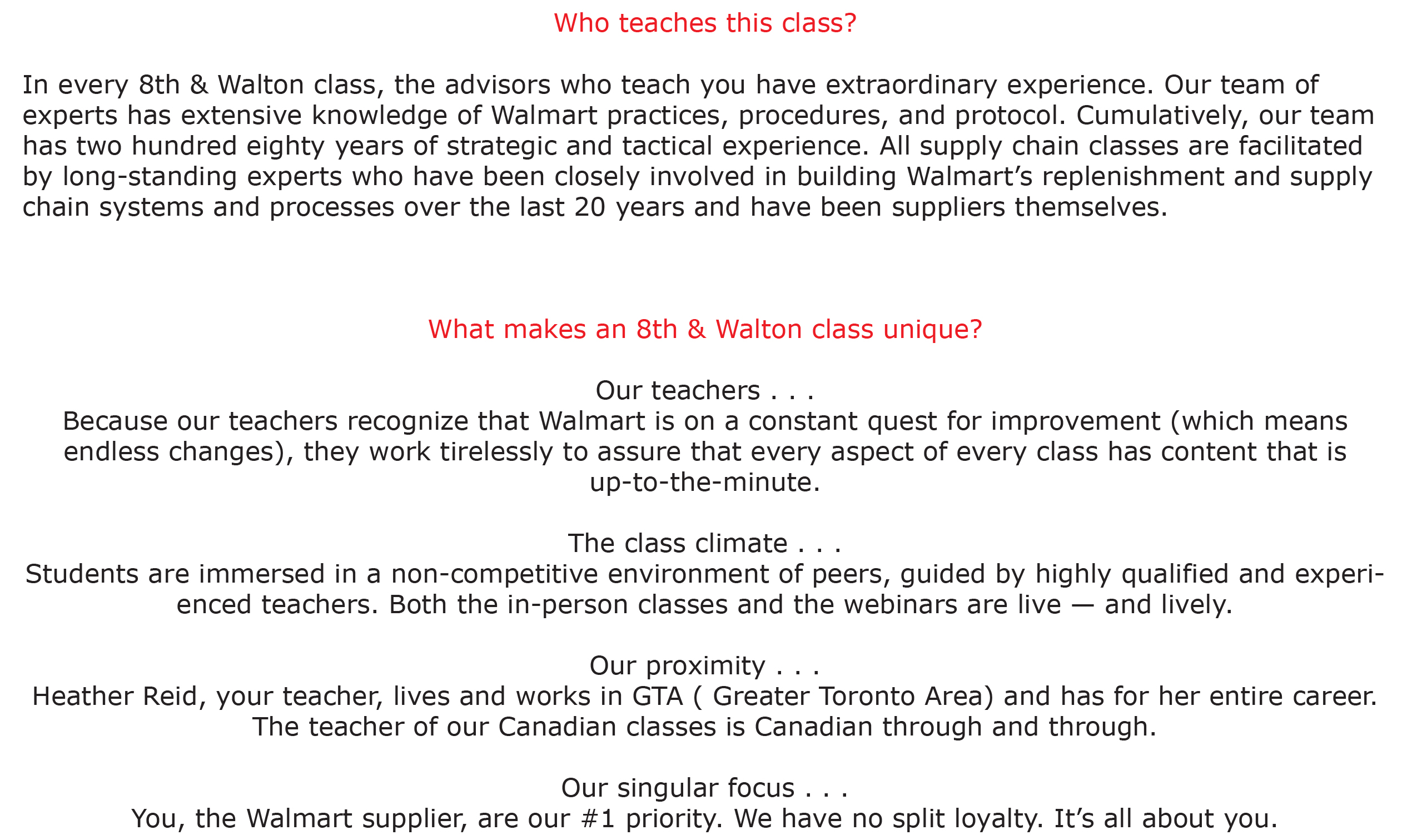 All 8th & Walton classes for Walmart suppliers selling in Canada are taught by Heather Reid of the Greater Toronto Area. For 22 years, Reid worked at Walmart organizing and facilitating its Retail Link® and other training programs. She has taught over 2,000 suppliers.
Meet your teacher, Heather Reid
This is an all-day class. From 9:00 AM to 5:00 PM EST
Cost: $650