Replenishment key concepts
The elements of the Replenishment Pyramid
How to address forecasting challenges
GRS overview, key concepts, terminology
The GRS components of demand: mean, trends and seasonality, reconciliation, promotions considerations, new locations
How to create, run, and retrieve these reports and when to use them: Item Information, 104 Week Sales, Corporate Item Forecast by Store, Demand Template by Warehouse
Why take this class?
Provides a solid foundation for replenishment work. Don't build on a house of sand. Know the basics thoroughly so your plans are effective. Get your questions answered by experts.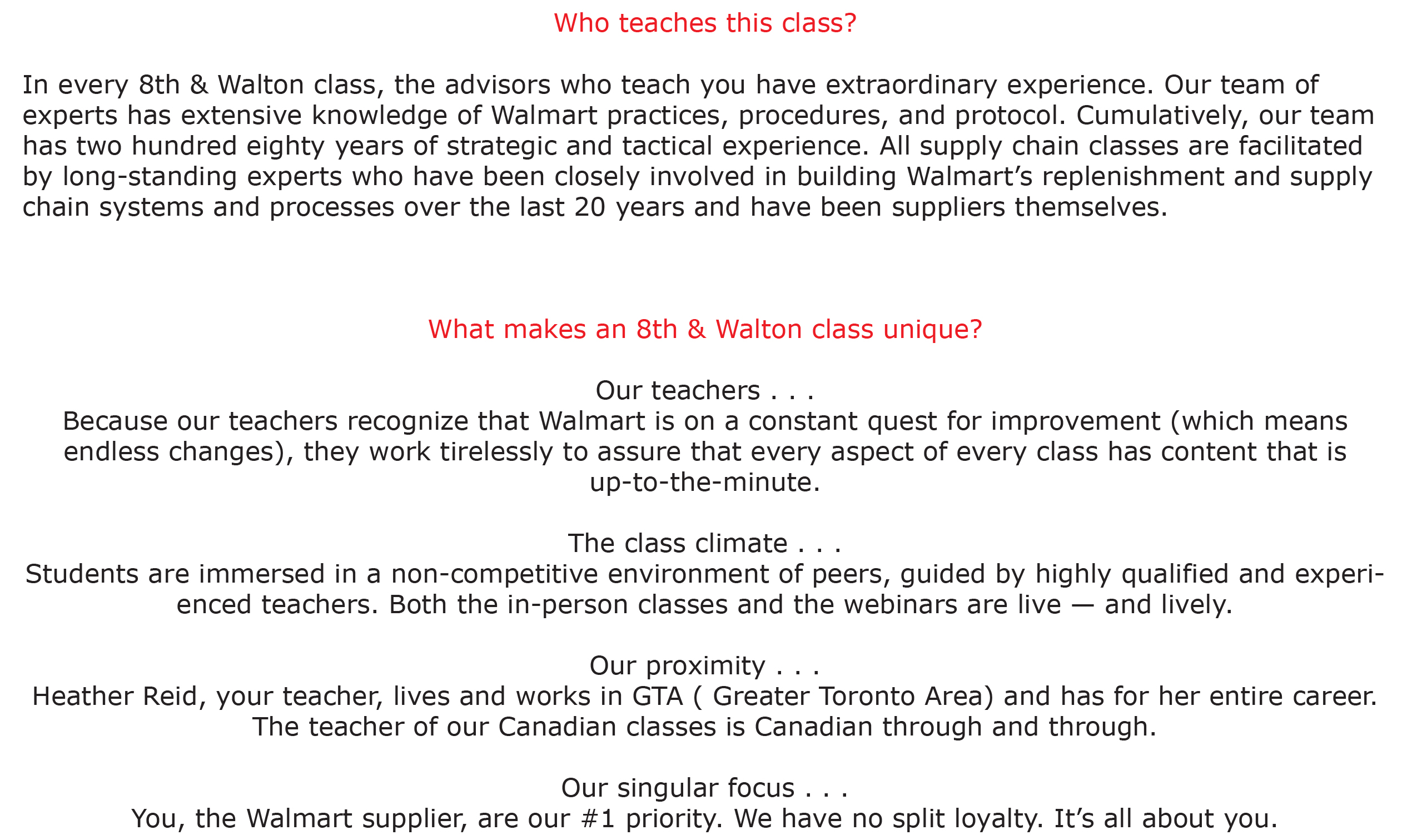 All 8th & Walton classes for Walmart suppliers selling in Canada are taught by Heather Reid of the Greater Toronto Area. For 22 years, Reid worked at Walmart organizing and facilitating its Retail Link® and other training programs. She has taught over 2,000 suppliers.
Meet your teacher, Heather Reid
This is an all-day class. From 9:00 AM to 5:00 PM EST
Cost: $650