What to review in your current business to assist with planning
How to plan for new items
Why innovation is important to your buyer (category manager)
How the forecast is created
Why forecast accuracy is so important
How to create, run, and retrieve the reports below and when to use them:
Supplier Performance Scorecard
Demand Forecast Review - POS
Demand Forecast Review - Forecast
Demand Forecast Review - Instock (RL)
Replenishment Instock
Corporate POS Forecast
Store Level Forecast
Corporate Level Forecast
Exception Based Reports
Why take this class?
A roadmap to sales increases. This class takes your understanding of Retail LInk® into a new height as you develop practical ways to put your knowledge to work building your Walmart business.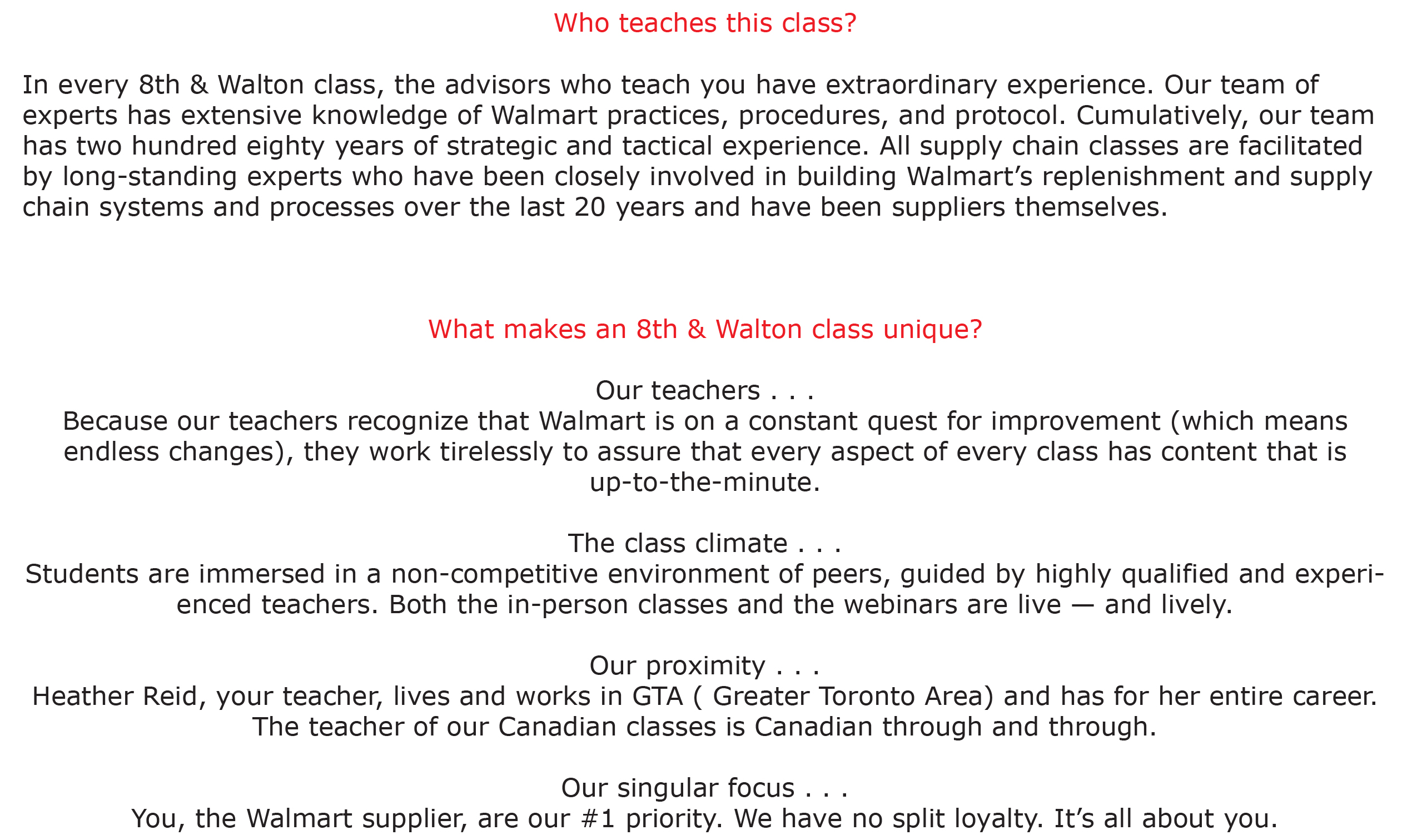 All 8th & Walton classes for Walmart suppliers selling in Canada are taught by Heather Reid of the Greater Toronto Area. For 22 years, Reid worked at Walmart organizing and facilitating its Retail Link® and other training programs. She has taught over 2,000 suppliers.
Meet your teacher, Heather Reid
This is an all-day class. From 9:00 AM to 5:00 PM EST
Cost: $650