HOW TO USE NOVA
Don't wait another day! Take full advantage of what NOVA offers by learning all you can so your product stays on the Walmart shelf and in the correct stores!
After just one morning, you will know how to access, use, and maximize NOVA!
Don't be left behind or stay in the dark about NOVA. Manage your POs properly by learning how to update POs, accurately cancel and edit them, and check for errors.
A experienced teacher and NOVA expert will give you today's step-by-step, required procedures — as well as tried-and-true tips and answers to questions that have stumped other suppliers.
Who should take this class:
Those working in forecasting and replenishment, accountants, accounting teams, those working to correct errors and reduce penalties.
NOTES:
Content for this class is revised regularly — whenever changes or update occur.
8th & Walton classes are exclusively for Walmart suppliers; only a supplier who works directly with Walmart may register.
Access to NOVA is not a requirement, but some suppliers get it so they can more fully appreciate the class. Once you register, we will send you the steps you need to take if you wish to have access to NOVA.
How to access NOVAWhat is NOVA?PO search options
Single PO

Mass PO

Reporting value

Breakdown of PO details by line and dropdowns
PO creation
PO maintenance
How to cancel a PO

How to edit a PO
The meaning of error messages
Popular FAQs
THIS CLASS RUNS FROM 9:00 A.M. TO NOON CENTRAL TIME.
THIS IS A LIVE ZOOM MEETING WITH A MAXIMUM OF 10 PARTICIPANTS/INSTRUCTOR.
PRICE: $395
SAVE 10% WHEN YOU PURCHASE 3 CLASSES AT ONE TIME.
Registration closes at 3 P.M. Central Time on the last business day prior to the class.
Requirements
Each student must register; one participant per registration.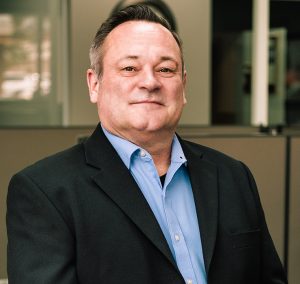 Joel Graham is a seasoned leader with 34 years of retail experience, 28 of them with Walmart and Sam's Club. He led the Sam's Club UPC/Item File Team for 10 years and worked in Walmart's buying, replenishment, and operations areas as well as in its frozen, candy, HBA, OTC, pets, and dry grocery categories. An expert facilitator and advisor with over 15 years of presentation experience, Joel's specialties include item file creation and management; packaging; accounting; compliance, including WERCS and factory disclosure; GTIN/GS1/Data Sync/GDSN; and all aspects of Retail Link®, DSS reporting, supply chain, and e-commerce.