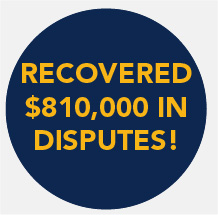 If it weren't for 8th & Walton, I don't think I would have been able to navigate the system. I wanted to let you know that Walmart approved about $810K of my disputes. I almost fell off my chair! I did not get anything rejected.
~ Student | March 2016

The quality and material of Focus on Suppliers is almost unfair. We don't have that kind of platform in any other environment.
~ Sr. Director | Walmart/Sam's Club Global Support Team
8th & Walton's website and videos give great insight into how to be a better partner with Walmart. By having the ability to learn which direction Walmart is heading, we can best adjust and grow together.
~ VP | Global-Mart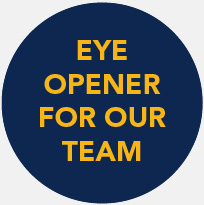 8th & Walton's class was an eye opener to our team, and we're so much more confident using the Retail Link program now.
~ Student | San Diego
I was very pleased with the 8th & Walton Retail Link Beginner Training course. Going into the class I knew Walmart had an amazing database for suppliers, but I never knew what I was missing! Like they say, "I didn't know what I didn't know." Now that I have taken the course, I know that there is so much data available to us as suppliers. I hope to grow my business with Walmart using the tools I learned in this class.
~ Student | San Diego
Great course, very engaging. Expert/instructor went at a good pace for everyone.
~ Student | San Diego

Michael's professionalism was top notch and his knowledge on all of the subject matter was excellent. The education I received was exactly what I needed and I would highly recommend Michael's talent to any supplier who wanted to learn or expand their knowledge of Retail Link...I will be able to take what I learned and apply it to my business in ways I know will benefit me moving forward as a Walmart Supplier.
~ Tanya Lewis | President & CEO

If you are new to a supplier team or presenting to Walmart for the first time, there is no better resource to enable you to do business better in Bentonville
~ Cameron Smith | President

The instructor was very good and gave additional information besides what was covered in the materials. The courses really helped me understand how to think more strategically about category management.
~ Michelle Brewster-Townzen

Michael Davis provided excellent training to my colleague and me on June 25th, 2015. His preparation and attention to detail was much appreciated, and we walked away from the 8 hour session with more knowledge than we ever expected. On a scale of 1-10 I give him a 10, and would recommend his services to anyone.
~ Amber Cordell | Retail Sales and Operations Analytics

I would enthusiastically recommend any course offered by 8th & Walton, as everything was handled very professionally. The cost of the course was a small investment into a portion of our business that will yield amazing results.
~ Brian Burton | Sales Director
The entire experience with 8th & Walton was top notch. We were able to receive a tailored agenda that met our needs. The instructors were fantastic! It is obvious that they are experts in their field. It was great that we could get training for Retail Link®, but our needs for Microsoft Office programs training were met as well. The depths of offerings are spot on for any of Walmart's supplier partners.
~ Tracy Shiew | Director of Support Services
8th & Walton helped SodaStream proactively identify opportunities for our company within Walmart, and were able to guide us in recognizing problems and forming valuable solutions to them. They have been an integral part to the success of our business in the beginning months of working with Walmart. The strategies they have taught us will no doubt allow us to continue to succeed in the future.
~ Stacey Schroeder | Account Specialist
8th & Walton has been a valuable advertising partner in helping Retail Solutions raise awareness of our offerings in the Walmart community. The professional staff, innovative ideas, and reach of 8th & Walton into the local supplier community is second to none.
~ Lisa Bohn | Director US Sales Mass Channel

8th & Walton keeps us top of mind with suppliers and retailers and has become a key element of Gigwalk's marketing strategy.
~ Molly Glover Gallatin | VP of Marketing

Suppliers need insights and knowledge to stay competitive and provide products and services to the Walmart and Sam's customer. 8th & Walton provides invaluable content through their classroom, Saturday Morning Meeting for Suppliers, and online blogs to help you grow your business with the world's largest retailer.
~ Mike Graen | VP of Collaboration

8th & Walton's Saturday Morning Meeting is a key channel to preset on your Walmart Business Perspective Radio. The program's weekly insights and analysis of strategic imperatives and initiatives at Walmart is invaluable to anyone who wants to remain connected to the key developments taking place at the world's largest retailer and within the Northwest Arkansas Walmart business community.
~ Henry Ho | Co-Founder
Bentonville Plaza is the best location for a vendor/supplier office in NWA. No other advertising medium shares that message more directly to our target demographic than our commercials on Saturday Morning Meeting. It's worth the investment.
~ Grady Matthews, CCIM | Senior Associate & Director